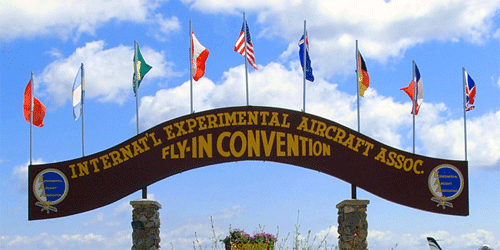 Oshkosh 2010
AKA "Slosh-kosh" or "Galosh-kosh"
Airventure is a pleasant distraction in between awesome times with good
friends, we all just happen to like airplanes. You won't see many in this
travelogue though.
The weather prognosticators were speaking in terms of doom and gloom.
We saddled up Red Flyer with our trusty minivan full of camping gear and
headed out after dropping the bird off at bird jail.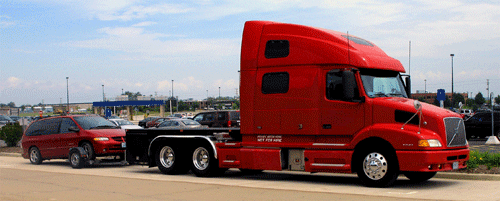 We arrived at Oshkosh Airventure 2010 at 10:30 PM and parked outside
the campers registration and settled in to sleep after determining our
preferred campsite was too spongy to navigate in the dark.
Next morning we drove down in the minivan and found a nearby alternative
spot. Registration told us they had been digging class A motor homes out
that had buried themselves up to their chassis. Not good.
We set up camp. How much nicer when a tent is not involved, especially
if there is rain involved.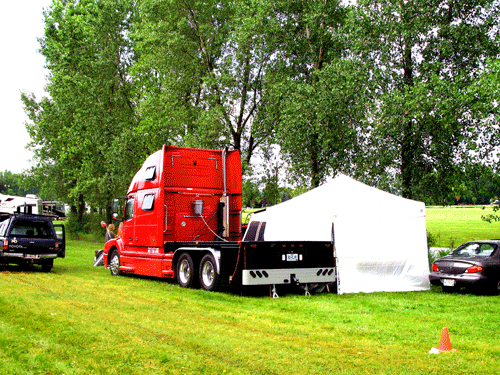 On the trip up we were about 20 miles from Oshkosh when we went
through a bug storm. They were so thick it sounded like heavy rain on the
windshield. Randi took advantage of the clear day to wash off the caked
on bugs. They were so thick and juicy they smelled like rotting fish when
she scrubbed them off.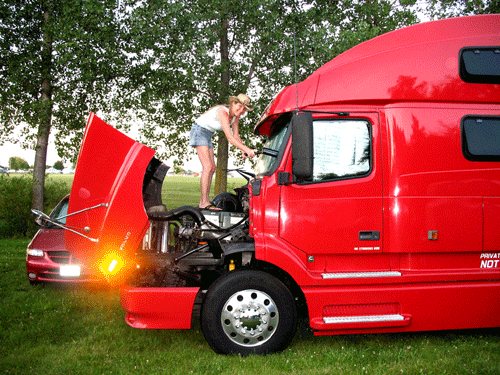 And then the next morning it rained, it rained a lot and we were next to
"the low spot" which meant pretty much all the water in a campground
capable of holding 40,000 campers had to go by where we were camping.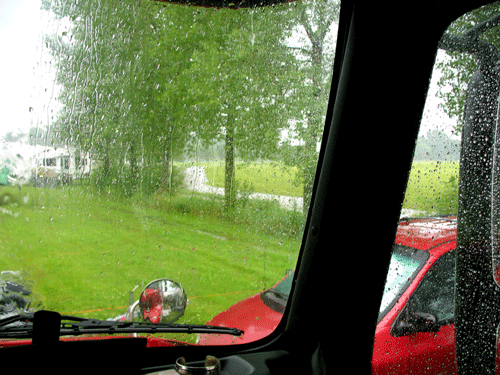 And then it rained some more. The bridge that gave us the only access to
our little corner of nirvana, our secret spot in the huge campgrounds, was
now under six inches of water. The outdoor movie theater was now a lake.
The drainage ditch became a twelve foot wide torrent that was creeping
up to the back of the minivan! ....and it was growing.
Where the theater was going to be...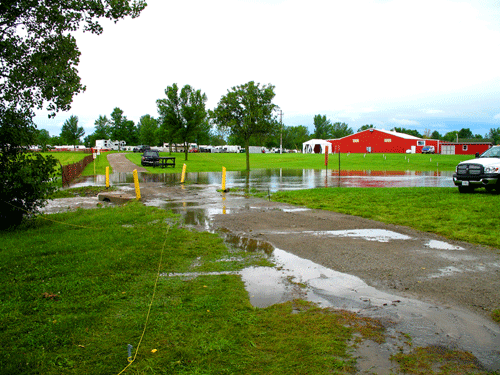 This neighbors entire stack of firewood floated away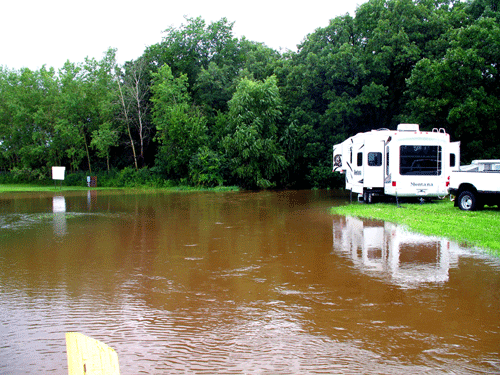 Eventually the waters receded, time flys but I don't think it was 40 days.
Things dried out quickly in the summer heat and became humidity.
Friends from USA, Canada and Brazil began to show up and pitch tents
and set up trailers. We snapped this picture on the last day just after
George and Vickey, St Louis Cozy builders had left with their pop-up.
They also were very helpful making additional batches of the sangria in
the middle of dinner.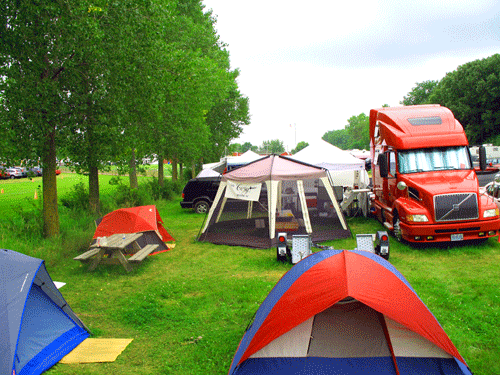 Some friends flew in by their own planes, Ric & Shari flew in from Utah in
their really spiffy Katana and later gave us each an opportunity to brush up
on some very rusty flying skills, thanks guys!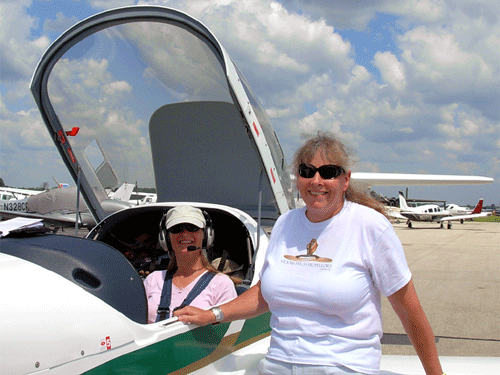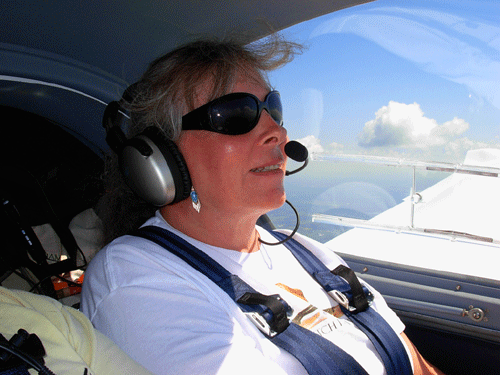 Since we like to feed our friends we take along a modest galley...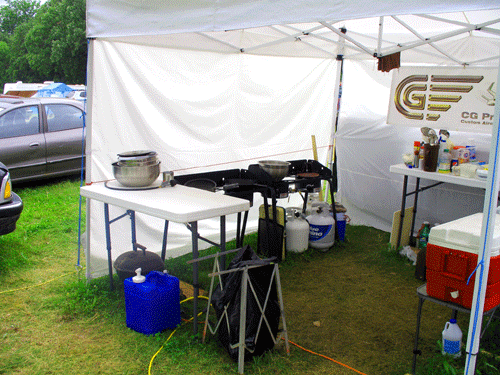 One must have a proper sink...
The sink is gravity fed from a 5 gallon bucket hung from the back of the
cab on Red Flyer.
So we had a little get together for 135 people that came to the show early.
Spaghetti, Sangria and garlic bread. We could not have done it without
some awesome helpers again this year. The folks from the Cincinnati EAA
chapter were there again, they hosted our dinner last year.
Extra special thanks to Elizabeth Szoke Ferrell for greeting and handling
the name tags and donations. We were planning for a lot more folks this
year and the weather put a damper on attendance so we did not break
even. She and her husband Brett also got the word out to the Velocity
folks and it was great to see some new faces in the crowd.
Bob Tilley can be seen way back in the galley, he's a godsend on any
crew, thanks Bob! We're hoping we can coerce Bob into doing a Gumbo
night next year since he is spending all of his time in Baton Rouge.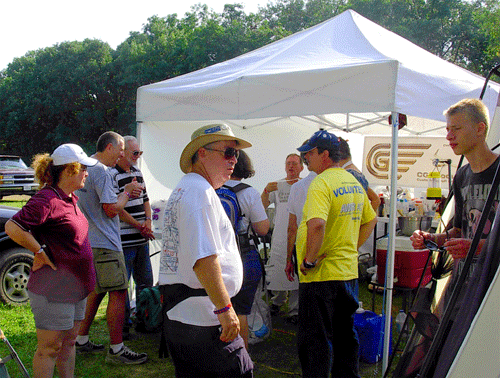 We were joined for the week by our best friends from California; Leslie
and Michael. Michael managed to get a ride in a full dual control P-51
Mustang, I think he is going to have to have his smile surgically released
before it hurts him.
Two weeks flys by and before you know it its time to pack it all up, say
goodbyes and hit the road.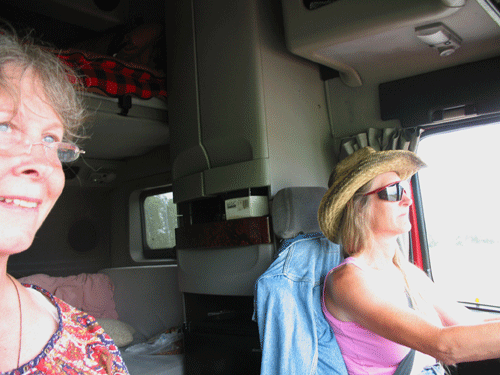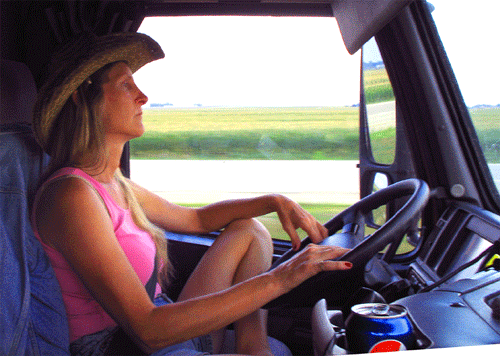 America sure is pretty when you are riding up high in Red Flyer.
Blue skys and clear roads friends....