"The Cozy Girrrls Composite Tool Kit"
Composite Aircraft Toolkit
This is "The Big Deal"
We got together with Wicks Aircraft Supply and came up with a list of composite builders tools that you've just got to have, we've kept a close eye on which tools we really use all the time over the last few years, we have tried many but some we use almost every day.
The kind folks at Wicks sharpened their pencils and skinnied their prices down on this set of tools and even gave it a special part number; SKU# CozyGirrrl-tools
Featuring:
The Fein Multimaster Single Speed
-MSX636-2START
We have the multi-speed and have never used the speed control, if you are interested in their nifty new sanding attachments you might consider the multi-speed model.
This tool does not rotate, it only oscillates a couple of degrees at a very high frequency; its the basis for a "cast cutter" therefore it will not grab, runaway, or have a cutting disk explode in your face. But can it cut? We used it to trim the excess on our main spar upper spar cap layup, that's 3" wide by at least 1/4" thick of solid, dense, unidirectional glass... right through it. A safe way to trim a canopy.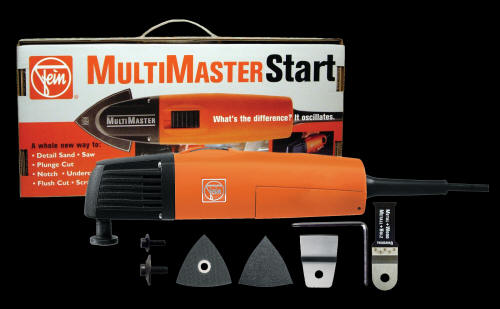 Fein 3 1/8" Diameter Recessed High Speed Steel Blade -MM4014
This is the primary reason for owning this tool. If you look at the blade you will notice the teeth have no "set" to them, in other words they are flat. This limits the width of the slot it cuts, the kerf, to the thickness of the blade. When teeth have a side to side set they cut a wider path than the metal the blade is made from, this also allows the blade to wander making laser straight cuts difficult. With this tool combination you can follow a fine Sharpie marker line exactly to either cut off excess or to cut out a control surface with an extremely narrow cutting line.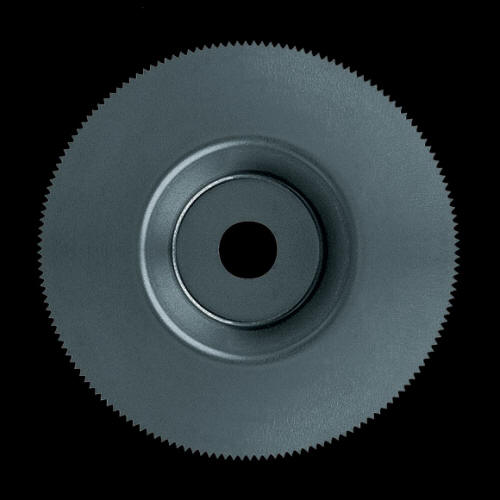 What special sale would be complete without the knife deal? So in the spirit of infomercials....
But wait! There's More!
Electric Scissors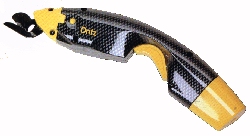 The plans call for a nice big pair of Wiss scissors, we dutifully bought them and did our best to use them.
Chrissi sews so we tried an experiment with her rotary cutter; this is the "pizza cutter" approach to cloth cutting but you can only cut dry cloth on a table covered with a special plastic cutting mat, so you need both the rotary cutter and the big shears for the wet cutting and trimming.
Along comes the Dritz Electric Scissors, now marketd under the name of "Consew". These are reminiscent of the battery operated round nosed craft scissors NOT!
These are
ELECTRIC PIRANHAS with carbide insert jaws
, wall transformer, charging base, dummy battery pack that allows you to plug in and cut if the battery is dead, and a second cutting head.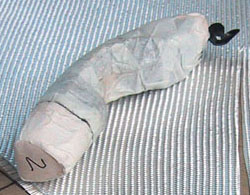 Wrap them up in a baggie and cover with masking tape to protect from epoxy, wipe off the jaws when you are done.

The SmartTool Smart Level -SMA-2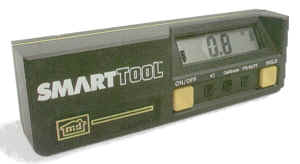 For our purposes the Smart Level is used in conjunction with a 48" beam level that the Smart Level quickly screws into. The unit can be used by itself as a small torpedo level. This will tell you degrees by the 10th of a degree and even indicate which way to move. It has memory and beep mode for when you are exactly horizontal or vertical. Very handy when you are under the fuselage shimming to get it zeroed.
48 Inch Beam Level with cutout for the Smart Level
-
PR2-48

Want to go broke $0.80 at a time? Then keep buying sandpaper. The only sandpaper you will need to build your canard will be 36 grit and some for finishing, otherwise these Permagrit tools will outlast your first two planes and do a whole lot of things sandpaper cannot do. These are "use everyday tools"
8 Piece Contour File Set, Course Grit -SET8C

Angled Sanding Block, Course one side, fine on other, 5.5" approx -WB140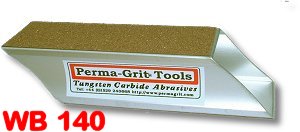 Sanding Block, 560mm
,
Course one side, fine on other -SB560
[ picture of B560 not available, like WB140 above but 22" long, square ends ]

Permagrit Drum, Course Grit -RF3C
You use this drum instead of the rubber mandrel mounted sanding drums you get with your Dremel tool. You will also use it in conjunction with the Dremel Router Base to route foam.

Permagrit Domehead Drum, Course Grit -RF5C
This drum has a ball end and has multiple uses.

Permagrit Rod Drum, Course Grit -RF6C
This is used to "ooger" (technical term) out the foam on the edge of a bulkhead for flox corners or keyed joints. It also makes a good panel cutter when you wish to make a fast cut through a panel and finish cut it later.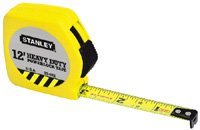 Stanley Decimal Tape Measure -61-112
Can't build without it. I think when the plane is all done it is one of those tools you will use and have a nostalgic moment every time.
"This is an arts and crafts thing"