Rig Master APU Install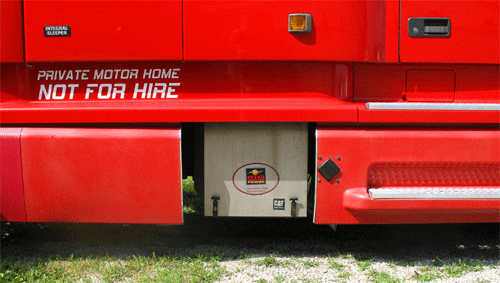 Rigmaster History
RigMaster, a Canadian company had its ups and downs, when it finally went under one of it's suppliers was left holding the bag on a lot of expensive custom components. They acquired the assets of Rigmaster and resurrected the company. Hopefully they will succeed.
Some would question our sanity buying an APU from a company on rocky ground. Our reasoning was that if we were going to build an APU ourselves we would have done it just like Rigmaster had. They used 90% off the shelf components. The few custom system components are replaceable with alternative parts in a jam, including the controls which could be replaced with an industrial controller (PLC).
Rather than scratch build we found the Rigmaster filled the bill.
Specs
What makes the Rigmaster unique among truck APU's is that other than 12V and a diesel fuel supply, it is completely autonomous. It is not parasitic to the truck's coolant, it is not plumbed into the air conditioning or heating circuits. Most APU's put out gobs of 12VDC and then to give you 120VAC you pull it from your batteries via a large inverter. Lots of efficiency losses that route.
Rigmaster's AC generator gives you two honest to god 20A/120VAC circuits, plus a 60A DC alternator to keep the truck's batteries happy.
The under the bunk A/C evaporator/heater is fairly compact and can be ducted as stand alone. As shown below we chose to use the existing rear cab A/C ducting via a custom fabricated Y duct and a custom return duct that uses Volvo HEPA filter elements the same as the Volvo rear bunk system does. To prevent recirculation through either system, one slot has a filter in it, the other has a dummy block off filter in it. To switch systems one only has to lift the seat and swap filter positions.
Acquisition
Craigslist provided well for us once again. We found a unit within a days drive and some strong backs to assist us in loading the 400 lb beast.
Assessment
We gave it a quick once over when we first arrived and it seemed in good shape. At the price it was a good risk.
On close inspection when we got it home it was found to be in great shape. Normal wear and tear, dirt and rust. It was complete. The exhaust manifold and muffler had parted company which was an ongoing problem due to poor vibration handling design.
Repairs
We acquired all new filters, belts and a replacement flexible coupling for the exhaust. We also ordered an alternative mounting bracket. It turned out the previous owner of our Volvo also had a Rigmaster in it and took it with him to his new truck.
We scraped and painted the chassis and serviced the engine.
Bunk Unit Install
The Rigmaster comes with a single 4" round outlet you mount down behind your knees and they expect you to rotate it down when heating and up when cooling. Neither seemed optimal to us.
A much better way would be to use the well designed Volvo rear cab ducts and duct the output of the Rigmaster into it via a custom molded fiberglass Y-adapter.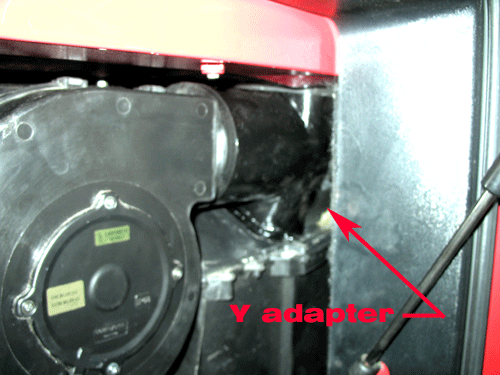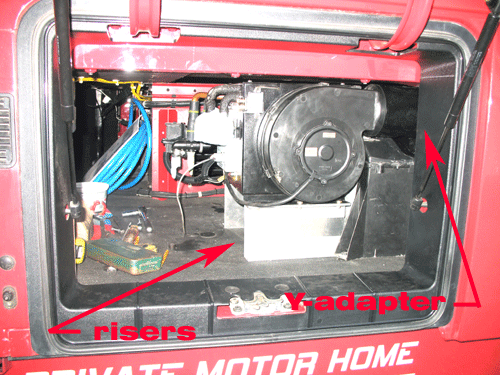 The return air is handled via a second Volvo intake register we acquired from a truck salvage yard and another custom molded fiberglass duct incorporating a slot identical to the Volvo return duct for a Volvo HEPA air filter. Better than the marginal Rigmaster piece of open cell foam.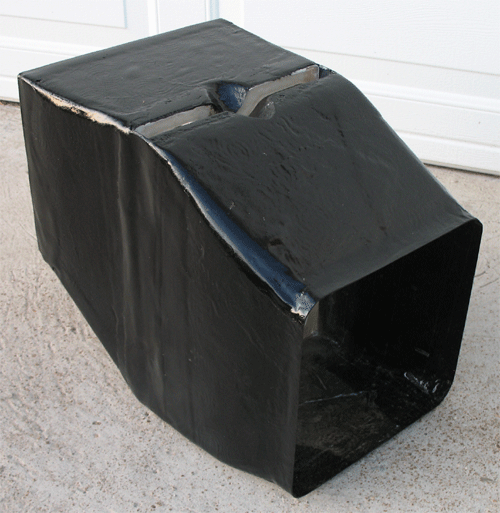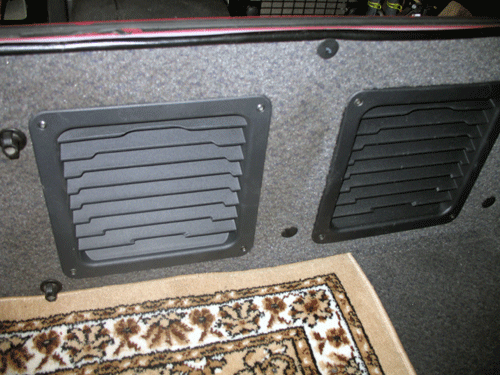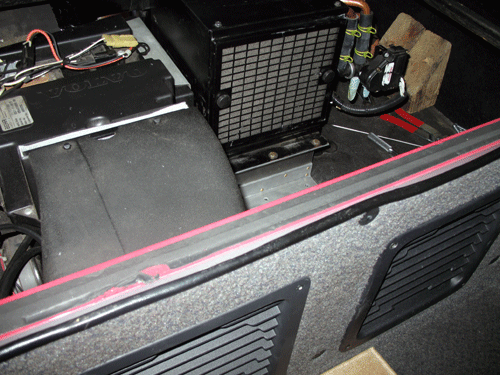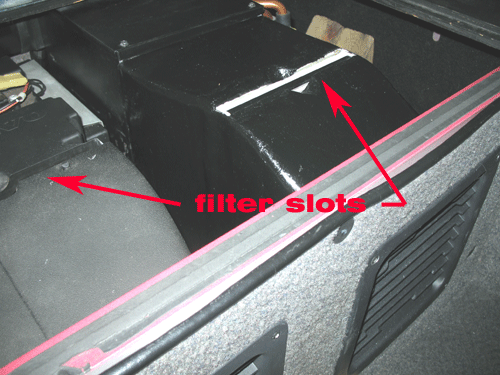 To facilitate better alignment with existing ducts etc the Rigmaster bunk unit was raised 4.5" off the bunk locker floor.
Bolting the unit down was accomplished with 1/4" blind mount threaded inserts giving permanent strong threaded hard points for mounting.
APU Install
The APU itself clamps to the truck frame, no holes required.
We knew the previous owner had one in there but we just could not figure out how. There was just no way the mounting brackets would line up with the blank spaces available (no bolts in the way) and also looking at the marks on the frame. It was the marks on the frame that tipped us off finally.
An alternative mounting solution in the instructions shows the use of two left or two right hand brackets, this narrows the mounting footprint quite a bit. Once we considered this solution it was clear this was what had been done previously.
Two things we wish to improve upon are the exhaust system and the noise level. These small 2 cyl diesels are bone crushers, sounds like a jackhammer if not handled properly. While this would be fine in a truck stop or rest area it would be downright un-neighborly in a campground and would result in you being run out of the place if you insisted on running it. I do not know if we will be able to make it quiet enough for campground standards but hookups would be available in most campgrounds. Our only large loads will be the microwave and a mini-split A/C system.
We will be mounting the APU to the chassis soon, stay tuned!
Evaluation/Results